Pitch Club Frankfurt 19.02.2020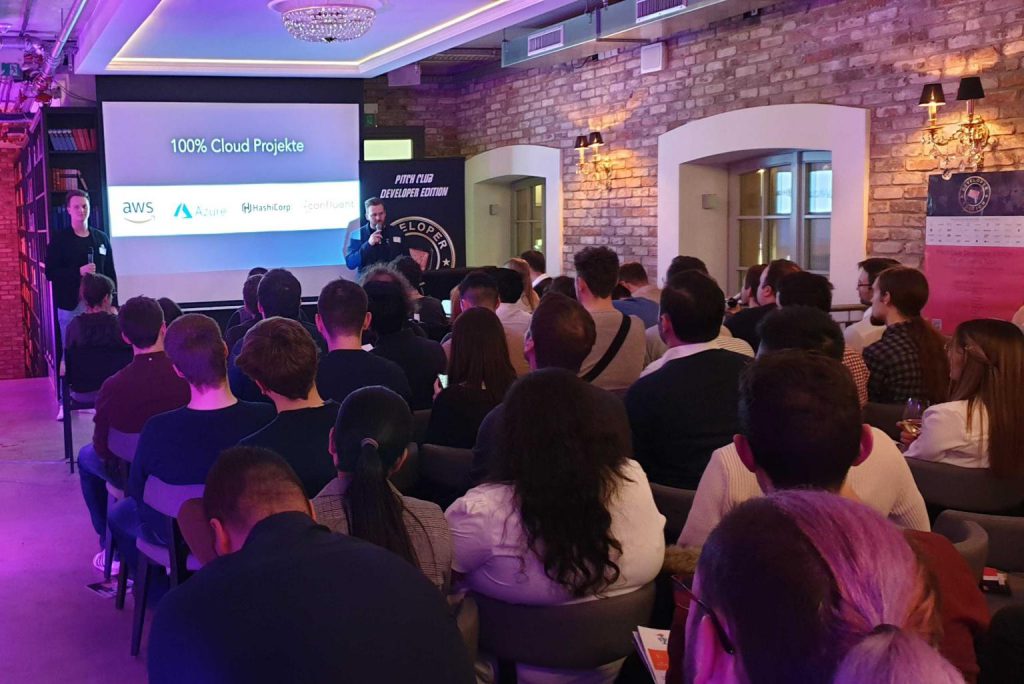 it was great to be there!
Yesterday we shared our vision of bringing German enterprises to the cloud with over 100 excellent developers at Thurn und Taxis Palais in Frankfurt. It was our 2nd time at The Pitch Cluband we totally loved the evening! Our team Tobias Drechsel, Dominik Fries and Bledion Vladi talked with lots of talented people from the IT sector in Frankfurt. We are already excited for new hires and the next event!
You did not have the chance to go there? Then take a look at our open positions on the link down below.
Gerne unterstützen wir Sie bei der Migration oder Neuentwicklung von innovativen Anwendungen in der Cloud. Hinterlassen Sie einfach Ihre Kontaktdaten und wir melden uns umgehend!